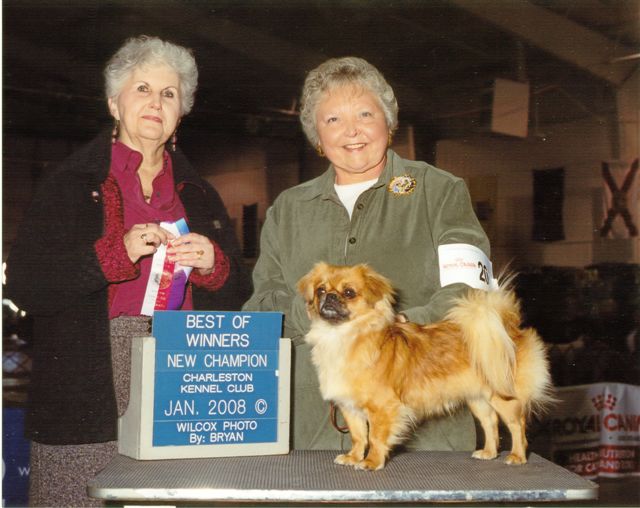 "BELLE'S" BREEDER: Kay F Dickeson
OWNER: Donna Hamner

HANDLER: Ann Terry of Chatawa, Chattanooga, TN

JUDGE: Mrs. Ann D. Hearn
"BELLE'S" SIRE: BIS Ch Tibroke's Odie Dragon Slayer
"BELLE'S" DAM: Ch Tibroke's Star Bright,ROM
A FIVE-POINT MAJOR WIN for "BELLE"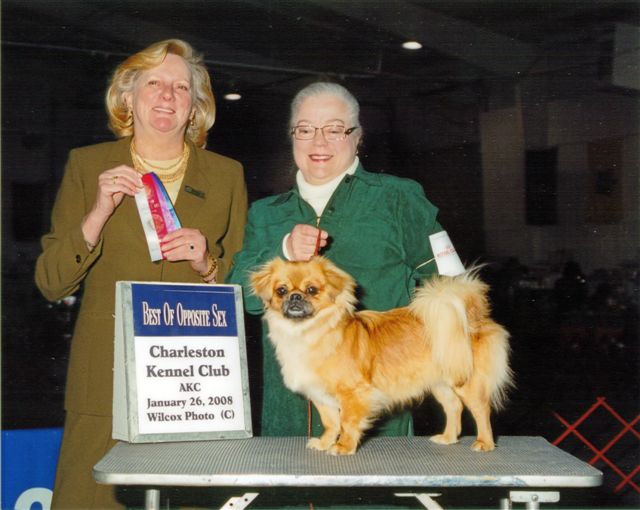 "BELLE" and OWNER/HANDER: Donna Hamner...winning a thrilling Five-Point Major at "The Charleston Kennel Club", Charleston, SC on Saturday, January 26, 2008, under 2008 Westminster Kennel Club Non-Sporting Group Judge: Mrs. Sari Brewster Tietjen. This was Donna and "Belle's" first MAJOR win!





Ch TIBROKE'S WISHIN ON A STAR, "BELLE"

HAS A NEW LITTER!

SIRE:Ch GIN-TAI'S BUD-Z-BOI, "BUD"

This Web Page is a Special Gift from:"BUD" , Ann Terry,Handler, and Kathryn E Phillips, Web Master, to Congratulate our friends... DONNA & NEWT HAMNER of "DE NEWT TIBBIES" on..."BELLE"and"BUD'S"
Litter of two girls and two boys whelped on January 17, 2010...!

Pictured:"RANGER" & "SHINE"

Pictured:"ROMEO"

Pictured:"CHARM"




SIRE: Ch Gin-Tai's Bud-Z-Boi X DAM: Ch Tibroke's Wishin' On A Star

PEDIGREE of LITTER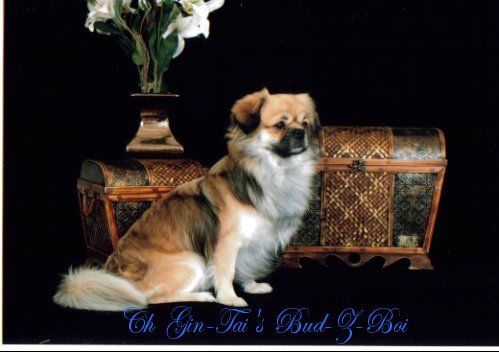 "BUD'S" BREEDER/OWNER: Kathryn E. Phillips
CO-OWNER: Allen N. Hamner
TRAINER/HANDLER/'RESIDENT MOM': Donna Hamner
"BUD'S" SIRE: Ch Ambrier's Zesty Zesty Sudz
"BUD'S" DAM: Ch Gin-Tai's Blaque Bhu-Ti

THE GIN-TAI TIBETAN SPANIELS

OUR MAIN INDEX