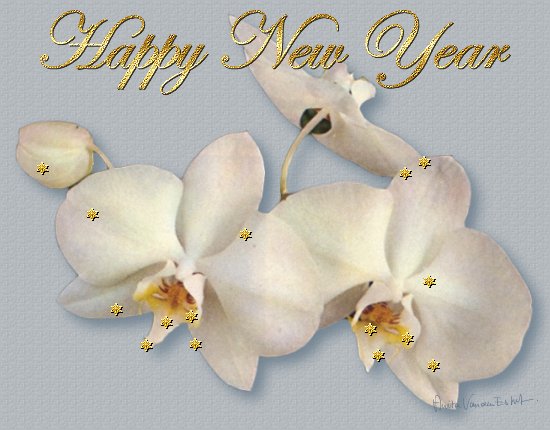 "Bud"... enjoys a Wonderful Life with Newt and Donna Hamner in Foley, Alabama, where he receives expert care, training, and fun with his other "Tibbie Friends".
He is proud to announce that his special friend...

"Ch Tibroke's Wishin' On A Star"...

"BELLE"

...who also lives at Donna & Newt's...
is the...
Dam
of his first litter!
Two boys and two girls...
...Born on Sunday, January 17, 2010...
at...
DeNewt Tibetan Spaniels!
He would also like to send wishes for...

"A Happy, Healthy, and Prosperous NEW YEAR 2010!"...




"Tibetan Tails Magazine"

NOTE:A quarterly magazine for all Tibetan Breeds
"BUD" proudly graced the Jan-March 2008 cover!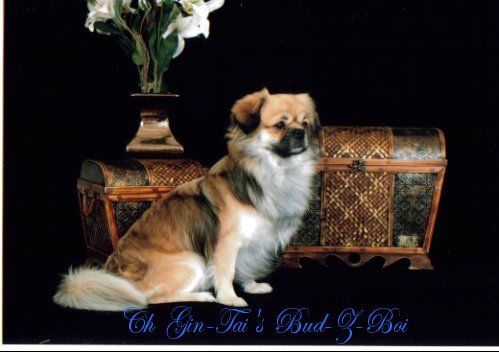 BREEDER/OWNER: Kathryn E. Phillips
CO-OWNER: Allen N. Hamner
HANDLERS: Ann Terry
Chatawa Kennels
Chattanooga, TN
and
TRAINER/HANDLER/'RESIDENT MOM': Donna Hamner
"BUD'S" SIRE: Ch Ambrier's Zesty Zesty Sudz
"BUD'S" DAM: Ch Gin-Tai's Blaque Bhu-Ti

THE GIN-TAI TIBETAN SPANIELS

OUR MAIN INDEX
NOTE: Be sure to "mouse-over" our graphics, as they will often give more information and links to other parts of our site!
Kathryn E. Phillips, Web Master

Terms of use
Don't miss this opportunity to visit Anita's Art Designs at the links below! Her lovely orchids were the inspiration for this beautiful webset she has so generously made available to us.
http://www.anita-vandeneshof.com/artdesigns/
All graphics Copyright © Anita Van den Eshof