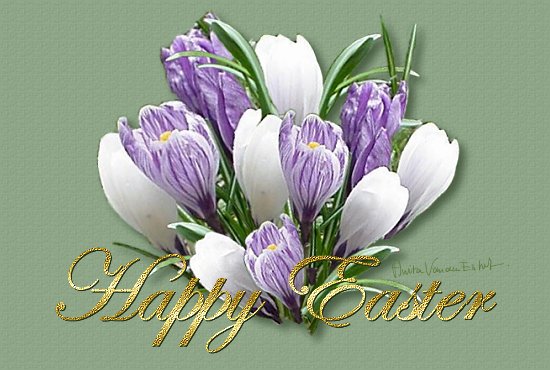 THE GIN-TAI TIBBIES CELEBRATE EASTER



The Gin-Tai Tibetan Spaniels host a Year-Round Holiday Website where they have "decorated our lives" at
"My Home In Alabama"
since 1993. Below are their puppy pictures at Easter and the history of some of our favorite reasons for

"CELEBRATING the EASTER SEASON":

HISTORY OF EASTER TRADITIONS














Like these lovely Easter Crocus Flower graphics in this webset by Anita of Anita's Art Graphics, the Easter Globe above, featuring our "PETE", was made as a gift to us from Barbara of Eubar. In the SPIRIT of the awakening of NEW LIFE, as symbolized by the Resurrection of Jesus Christ, the true Joy of Easter is found in sharing the love of friends and family as we celebrate HIS Supreme GIFT of the opportunity for ETERNAL LIFE freely given for mankind. We are thankful for the love of our pets at this time of year given freely and unconditionally! May the JOY of EASTER be yours now and forever!

"SPOT" is the sire of:"PETE", "BHUTI", and "PRISSY". He is the grandsire of: Ch Gin-Tai's The First Edition, Ch Gin-Tai's Zesty Starla, and Ch Gin-Tai's Bud-Z-Boi, bred to our Ch Bet'R Bobby Sox At Gin-Tai, ROM. Their son, "PETE", and daughters, "BHU-TI" and "PRISSI", are still decorating our lives at THE GIN-TAI TIBETAN SPANIELS at HOME IN STEVENSON, ALABAMA! "SOX" and "SPOT" have been helping us celebrate EASTER for almost fourteen years! This is an EASTER TRADITION we hope to keep alive for many HAPPY EASTERS to come. We share with you their charming pictures taken at their first EASTER CELEBRATION, here, at THE GIN-TAI TIBETAN SPANIELS!