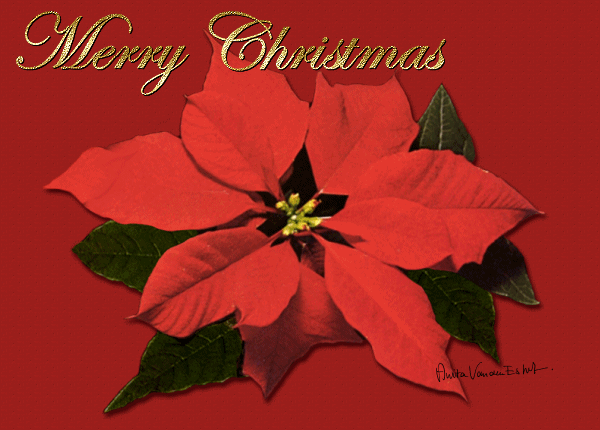 STEVENSON PUBLIC LIBRARY CELEBRATES CHRISTMAS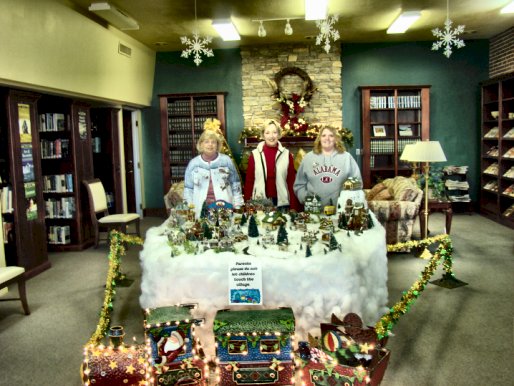 Library Board members Frances Crownover and Sue Smith are shown welcoming the new Librarian, Monica Davis, pictured right. Mrs. Davis and her talented husband, Robert, are adding new life and charm to "HISTORIC DOWNTOWN" and the Stevenson Public Library. Halloween was a huge success, as many visitors watched area children compete in an exciting Book-Related Costume Contest. Although children are especially targeted with motivating activities, there are research books, current novels, fiction and non-fiction works, magazines and newspapers for older students and adults. Computers for internet research and a media center are also available to library visitors.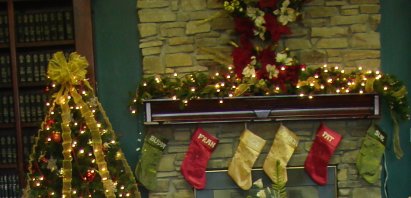 The Stevenson Public Library:A Brief History
The Stevenson Public Library, affiliated with The Alabama Library Service, opened in the summer of 1982 amid a child-centered week-long celebration. The first Librarian hired by the Stevenson City Council was Karen Seale. Many citizens of the Stevenson area donated books, time, and labor, which resulted in the formation of a volunteer organization, known as "Friends of the Library", which welcomes your support today.

The present Library Board and Monica Davis, Librarian, invite you and your family to visit the library during the Christmas Season. It will be a Christmas treat for young and old! See ya' at The Stevenson Public Library!



Website Design by Kathryn E Phillips

Photos:Courtesy of Frances Crownover, Library Board Member

Library Christmas Decorations pictured on this site represent the creative efforts of Monica Davis, Librarian






This lovely Graphic Webset is courtesy of our friend, Anita.
http://www.anita-vandeneshof.com/artdesigns/
All graphics Copyright © Anita Van den Eshof and you may not sell or give away any of the graphics, alter them or use them to create your own graphics.