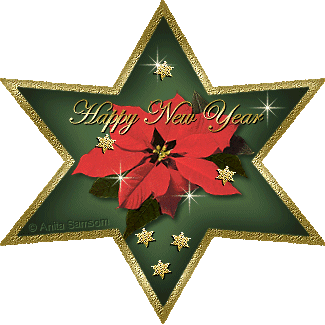 CONGRATULATIONS!


"RUSSELL"...

IS ESPECIALLY PROUD OF ...

THE WASSONG TIBETAN SPANIELS'
ACCOMPLISHMENTS...

At...

THE WESTMINSTER KENNEL CLUB SHOW
The TSCA NATIONAL SPECIALTY
THE NATIONAL DOG SHOW
THE AKC/EUKANUBA DOG SHOW



FLASH!

M BIS, M BISS Am GRCH & Can CH Wassong's Djebel of Lollipop

THE 2014 AKC/EUKANUBA NATIONAL CHAMPIONSHIP
AT...
The Orange County Convention Center, Orlando, FL

1st Tibetan Spaniel to be awarded the AKC's Best Non-Sporting Veteran in Show Honor
2014 SELECT BITCH
2014 Non-Sporting Veteran Group I and.... BEST NON-SPORTING VETERAN in SHOW...

Handler: ERNESTO LARA

Djebel was the oldest contestant in Best Veteran in Show at Nine Years Old!
JUDGE: Mr. Roger R. Hartinger
Saturday & Sunday, December 13-14, 2014!



AKC 2014 Details LINK HERE

GRCH G CH & INT Ch Wassong's Riva Ridge, CGCA, RN, TKN (Gibbs)

OWNER/HANDLER: Victoria Marks

BREEDER/OWNER: Patricia C Sarles

2014 AKC/Eukanuba Tibetan Spaniel First Award of Excellence
2014 and 2015 BEST of BREED OWNER HANDLER SERIES

2016 Best of Opposite Sex at The Westminster KC Show


CONGRATULATIONS!




FLASH:GIBBS and Victoria Marks took The TSCA 2016 Best of Breed

at
Topeka, Kansas
...where Patricia C Sarles
Retired the Best of Breed Trophy
THE JOAN R CHILD MEMORIAL BREEDER TROPHY
By...

Winning The TSCA National Specialty Show Best of Breed Three Times...
...Not Necessarily with the Same Dog...
Congratulations to THE WASSONG TIBETAN SPANIELS!






AKC 2014 Details LINK HERE

See Link to WASSONG TIBETAN SPANIELS for additional honors!

BEST OF BREED: 2011

10 Ch Wassong's Djebel Of Lollipop

(Djebel)

Breed: Tibetan Spaniel
Sex: Bitch
AKC: NP 11796601
Date of Birth: December 09, 2005
Breeder: Patricia C Sarles & M Cosby Driskill & P Kolly-Baden
Sire: Ch Ambrier's Nothing Gets Past Zeke,RN
Dam: Ch Pour Le Plaisir Of Lollipop
Owner: Patricia C Sarles & Kevin F Wassong
2011 AKC/Eukanuba National Championship
Winner of BEST OF BREED
AND...
Non-Sporting Group III
AT...
The Orange County Convention Center, Orlando, FL
Saturday, December 17, 2011...




GCH BISS CH Wassong's Hanover Alice
(Alice)
Sire:MBISS ARCHX Am & Can Ch Ambrier's Nothing Gets Past Zeke, RA, CD-HCH, RL1X2, RL2X, RLVX, CGC TDI ROMX
Dam: CH Wassong's Bubbling Over ROMX
Owner: Patricia C. Sarles and Kevin F. Wassong
Breeder: Patricia C. Sarles and Kevin F. Wassong
Whelped: 1/17/07
1st Tibetan Spaniel to be awarded the AKC's Grand Champion Title (GRCH) 5/30/10
Tibetan Spaniel Club of America National Specialty Best of Breed 2010
#1 Tibetan Spaniel All Systems March 2010
The National Dog Show
Best of Breed & Non-Sporting Group Placement 2010
The AKC/Eukanuba National Championship
Best of Breed 2010
The 2012 Westminster Kennel Club
Best of Opposite Sex

Tibetan Spaniel 2012 Video LINK HERE

ALICE" is # 11 in the video
JUDGE:Richard Beauchamp
HANDLER:Ernesto Lara

Alice took... Awards of Merit Westminster Kennel Club (WKC)
In...
2011, 2010, 2009, 2008










MAIN INDEX
"A constant FRIEND is a thing rare and hard to find." -Plutarch-