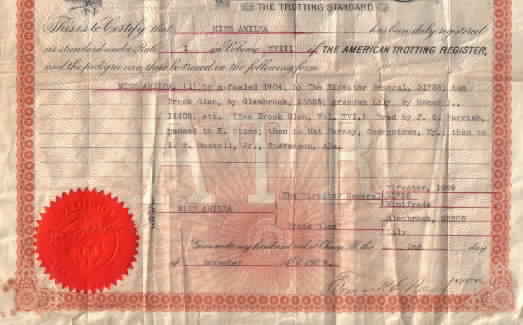 'Miss Amilda'

Circa:1908

Owner:Israel Pickens Russell, II.

LETTER TO THE EDITOR
BY I.P. RUSSELL II 1943

Includes Commentary of Life at RUSSELL STABLES during WWII in Stevenson, Alabama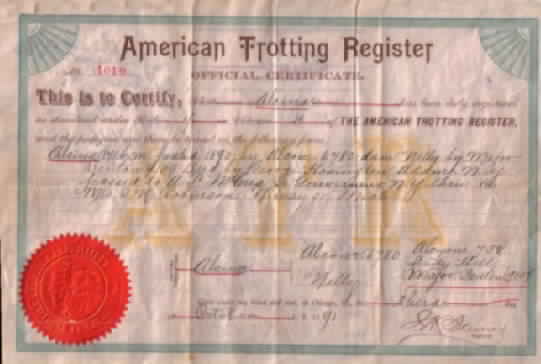 'Alcina'

Circa:1891

Owner:Israel Pickens Russell, Jr.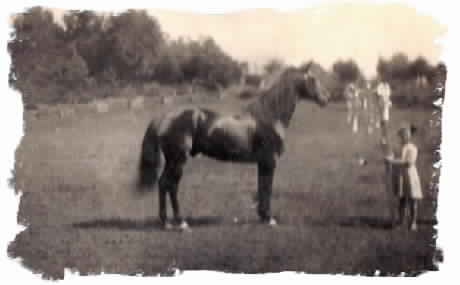 'Ebony King':Circa 1912 'Roadster'

Grand Championship Exhibition

at

Madison Square Garden, New York, NY

Owner/Trainer/Handler:Israel Pickens Russell, II.

Daughter, Helen (1904-1988) displaying Rosettes(above)































































Pictured above:'Elastic King' or 'Sammy R.'

Both were sired by 'Ebony King'

Information from personal interview in 2003 with

Israel Pickens Russell, III (1915-2011)
Farmer,Civic Leader,Horse Trainer,Respected developer of young trotting and pacing harness horses..

'Sammy R.', a gift from his father, was the first horse owned by

Sanders Russell

(1900-1982)



Sanders Russell: In His Own Words
An Autobiographical Sketch




USTA HALL of FAME Inductee
WALTER SANDERS RUSSELL, Jr.

Grandson of Israel Pickens Russell, II
Son of SANDERS and EVELYN RUSSELL

Pictured in 2011 Ceremony

Receiving THE DAN PATCH AWARD

Center: WALTER S. RUSSELL
and
Presenter: TOM CHARTER USTA























































Russell Family Photo Album

MORE Vintage,Stevenson Depot Days, & Tibetan Spaniel Photos HERE!