This lovely Memorial Graphic Gift is by our Friend,
SALEM
..Owner of..
"Salem's Web Competition".

Thank you, SALEM!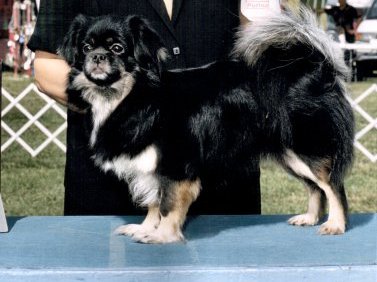 "BEAUTY"

SIRE: Ch BET'R SPOTLIGHT FOR GIN-TAI

DAM: Ch BET'R BOBBY SOX AT GIN-TAI, ROM

BREEDER/OWNER/HANDLER: KATHRYN E. PHILLIPS

THE GIN-TAI TIBETAN SPANIELS

AKC BREEDER CHAMPION MEDALLION WINNER

DAM of: Ch Gin-Tai's Zesty Starla

Ch Gin-Tai's Bud-Z-Boi

and...

Gin-Tai's Rose-Z

Bred only once...

To...Ch Ambrier's Zesty Zesty Sud-Z,ROM...

Produced a litter of three show-quality puppies!