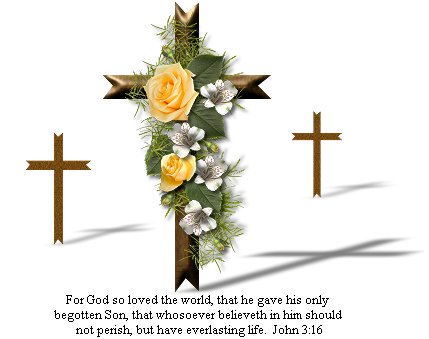 THE STEVENSON FIRST UNITED METHODIST CHURCH


THE STEVENSON FIRST UNITED METHODIST CHURCH

Has undertaken a New OUTREACH MISSION!
Our Sunday Morning Worship Service
Is Presented LIVE
At 11:00 CT
Every Sunday
On FB


HERE




Our church also Presented Special Music for
FATHER'S DAY 2017
Honoring DANNY W. LEE
Go to FACEBOOK to view the VIDEO


HERE

Stevenson FUMC Hosted A Reception
Honoring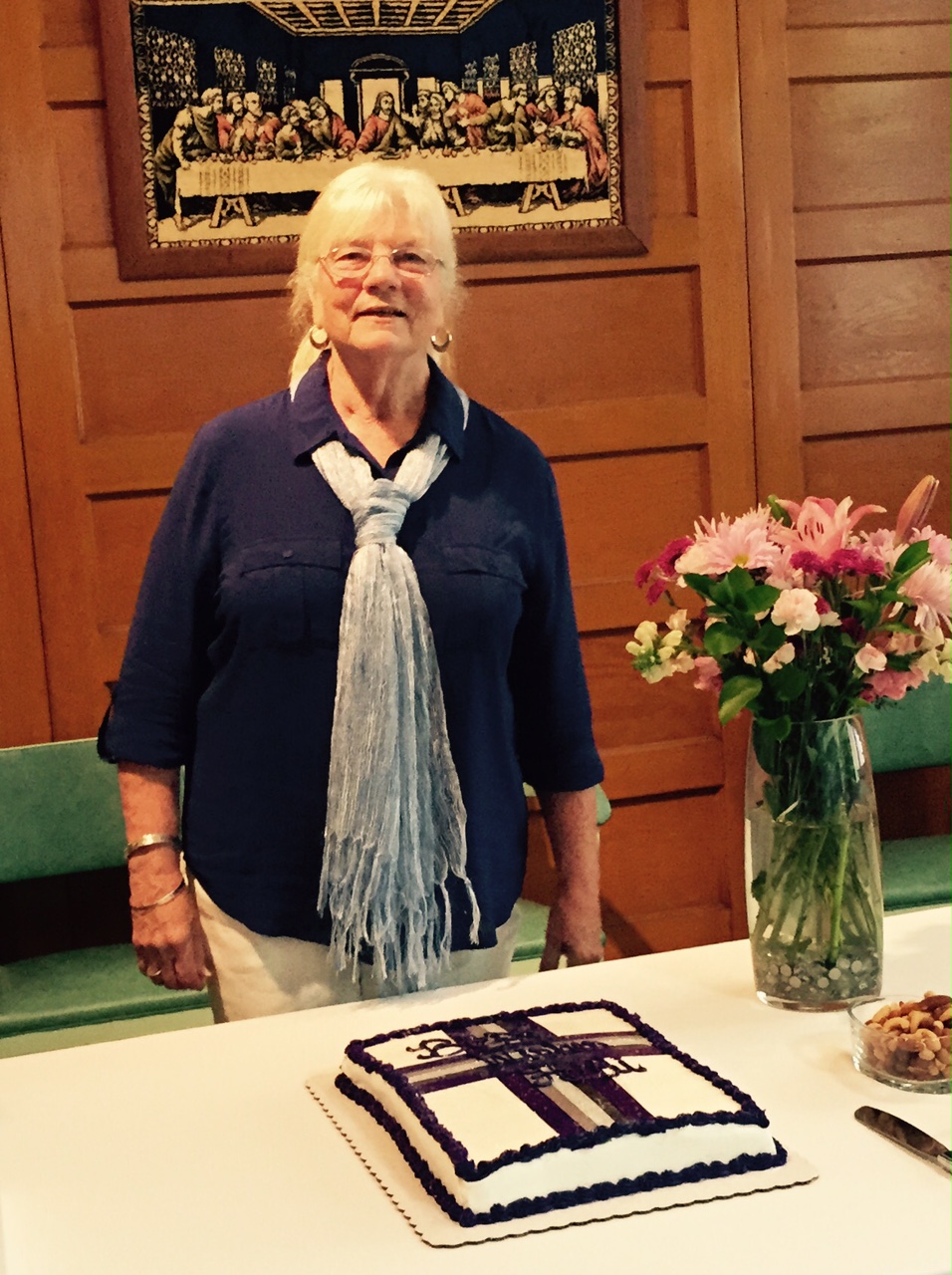 Pastor Heidi C Bender
Following The Worship Service...
On Sunday, June 7, 2015...
Light Refreshments Were Served
And...
A Love-Gift Was Presented Her...
In Appreciation of Her Contributions to Our Church...
Since June 16, 2013...
Heidi Will be Serving The SHILO UNITED METHODIST CHURCH near Huntsville, AL. in 2015.
We Wish Her Well In Her New Ministry!

Our Church Hosted A Reception
Honoring


Bill & Betty Stone
On Sunday, June 9, 2013...
Light Refreshments Were Served to a large crowd of friends and relatives...
A 'LOVE-GIFT' was presented to the Stones in Appreciation of their Contributions
To Our Church & Community...
Bill is accepting an Appointment to two churches in Eva, AL, after serving us since 2005...
Although they Will Be Missed...
We wish them the best, as they enter a new phase of their ministry!




We are in Prayer For...an excellent new beginning for our church on June 14, 2015...
Many New and Exciting Plans Are Underway...
Beginning...With DEPOT DAYS 2015!
Please Consider Joining us for Worship on...
Sunday Mornings At 11:00 A.M.


The Rev. Daniel W. Lee...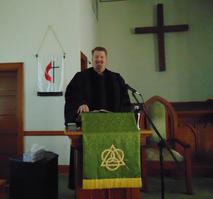 Better known at "DANNY LEE" of WKEA in Scottsboro, AL...
Has Been Appointed to Serve Our Church in 2015.
We Welcome Danny and his wife Christina to our church!
We Wish them a rewarding ministry...
And... look forward to their leadership in helping our church to grow by...
Becoming more challenged...
And equipped to grow more disciples of Jesus Christ...
By taking risks and changing lives!
Listen to Danny's Sermon on Father's Day 2015

HERE
His Sermon Concludes with his own piano accompaniment and solo version of "STAND BY ME", made famous by ELVIS PRESLEY.
This Gospel Hymn is found in our church's hymn book, THE METHODIST HYMNAL, for Congregational Singing.
Visit StevensonFUMC.Com Website & LIKE our Facebook Page
HERE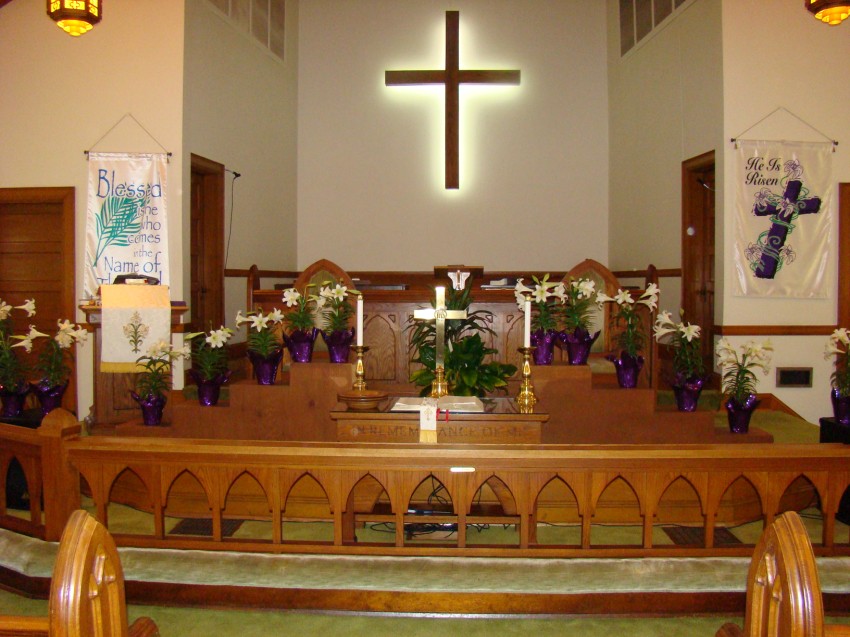 The Sanctuary during Lenten & Easter Season 2012 at Stevenson First United Methodist Church

Traditionally, Easter Lilies were presented in Honor or in Memory of loved ones by church members...

They were then taken to shut-ins, hospitals, or Nursing Homes...

... as an OUTREACH MISSION...

Although many of our Traditions have changed since 2012...

Our EASTER LILY TRADITION Has NOT changed!

ON...

April 21, 2019

... As we CELEBRATE EASTER SUNDAY 2019...

HE IS RISEN!




The GIFTS of Friendship and Love are shared by members of our church through Year-Round
OUTREACH Opportunities.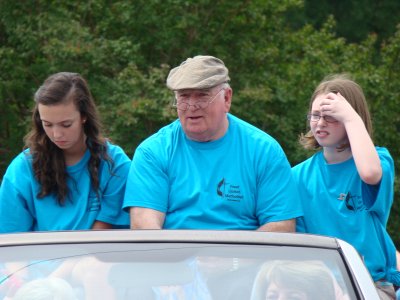 LEFT:Bill & Betty's grand-daughter:Lauren;
CENTER:REV. BILL STONE, 2012 "Stevenson Depot Days Festival Grand Marshal";
RIGHT:Bill & Betty's grand-daughter:Anna Grace



Members of our church served LIVING WATER to visitors as an OutReach Ministry
For...
The 2012 and 2013 "DEPOT DAYS FESTIVAL" in "HISTORIC DOWNTOWN STEVENSON, AL"

Saturday, June 9, 2012 and Saturday, June 8, 2013

Photos: Courtesy: Frances Crownover









Group Picture of First Methodist Church Members:Courtesy Bill & Betty Stone
MEMORIAL TRIBUTES


SHIRLEY COFFMAN PATALAS

March 10, 1942-February 28, 2017

EDWARD PATALAS

June 11, 1941-August 23, 2016

Funeral Services were conducted by Rev. Bill Stone and Rev. Danny Lee at The Stevenson Rudder Funeral Home.
Ed and Shirley will continue to be missed by their many friends and relatives in our church.
Pictures and Tributes will be added as soon as they are available to us.

MARY WARD TIMBERLAKE ALRED

November 19, 1920-May 12, 2015

Mary Ward, 94, was the last surviving daughter of
Claude Russell and Bessie Haddon Timberlake.
She and her seven sisters:
Maude Russell Bosworth, Novella Freeman, Claudia Timberlake, Fern Woodall, Jane Timberlake, Ruth Timberlake and Alice Wright
were raised in the Methodist Church of Stevenson.
Mary, Ruth, Jane, Claudia and Fern were pioneer business women in Stevenson.
Mary and Ruth ran BOGART'S DRY GOODS, Claudia and Fern started THE IDEAL BEAUTY SHOP and...
Jane was an early woman executive at THE FIRST NATIONAL BANK of STEVENSON, employed as a loan officer.

The TIMBERLAKE SISTERS were descendants of Railroad Pioneer brothers,
John P. and Joel S. Timberlake,
contractors for THE MEMPHIS and CHARLESTON RAILROAD.
They constructed the first Railway Bridge over CROW CREEK located near the STEVENSON RAILWAY DEPOT.
After completion of the railroad, the brothers settled in the area and opened a general store in Stevenson. The Timberlake family and succeeding generations
included a local newspaper publisher, a druggist, an automobile dealer, a movie theater owner, an attorney and owners of numerous mercantile businesses in
HISTORIC DOWNTOWN STEVENSON.
The Timberlakes were instrumental in the organization of the original STEVENSON DEPOT DAYS CELEBRATION in 1982.
For More Information about STEVENSON DEPOT DAYS 2015 See:

STEVENSON DEPOT DAYS. COM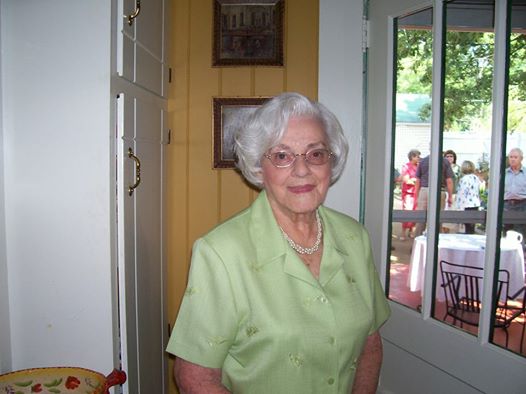 At the request of the Alred Family, Mary's Funeral Services were conducted by The Rev. BILL STONE and MEMORIAL CONTRIBUTIONS for MARY WARD TIMBERLAKE ALRED may be made payable to THE STEVENSON FIRST UNITED METHODIST CHURCH.











IN MEMORY OF JOHN WESLEY SINGLETON

"John was a Master Craftsman of Stained-Glass objects, including wonderful Stained-Glass Lamps, which he generously shared with his family and friends. He also did magnificent transformations of furniture and other objects from almost useless to family "keep-sakes" treasured by all who saw them. His sense of humor was wonderful, even in ill health, which he did experience in many of his 87 years. He and his wife, Joy, were in their usual pew at our church, The First United Methodist Church of Stevenson, AL, on the day he departed this earthly life on that last Sunday morning. He will be missed by all who knew him."

*Addendum to Eulogy of John Wesley Singleton by his grandson, Johnathon Corey Singleton: "In my opinion, the best way to remember someone, is to speak of who they were to us. John Wesley Singleton was born on January 21, 1925, and passed on January 29, 2012, at the age of 87. Beloved husband to a wonderful woman, father of two accomplished sons, grandfather of two who aspire to be as successful as their elders. Honored WWII veteran of the island campaigns, a trusted brother in the Masonic Fraternity, accomplished artisan of many fine works. But I believe his family was what still meant the most to him. We'll never forget you and all you did for us."
FOR GRANDDAD: By Johnathon Corey Singleton
Read by The Rev. Bill Stone at his funeral at Rudder Funeral Home Chapel on February 1, 2012
1925-2012





Darlene Mitchell Lacy

Online Celebration of Life - Memorial Candle

In Memory Of
DARLENE MITCHELL LACY
1959-2012




This lovely Graphic Webset is courtesy of JOY GRAPHICS.COM.
http://www.patswebgraphics.com
All graphics Copyright © PAT'S WEB GRAPHICS and you may not sell or give away any of the graphics, alter them or use them to create your own graphics.