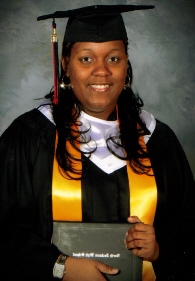 Daughter of Mr. and Mrs. Ronald Jackson
Graduated from North Jackson High School
May 23, 2006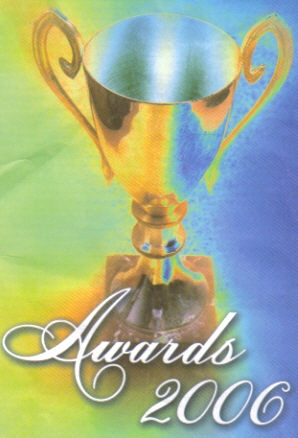 Erica was the recipient of the following Awards and Scholarships at "NJHS Awards Night" for the Class of 2006:
Middle Tennessee State University Blue Raider Academic Scholarship
Renewable for Four Years


Middle Tennessee State University School of Music
Scholarship in Voice
Granted by Audition before the Music Faculty
Erica will begin her Education at MTSU at Murfreesboro, Tennessee in late August, where she will major in the field of Communication and minor in Music, with a concentration in Voice.
The Scholarships below were granted as a Local Community effort by the Greater North Jackson High School area to encourage Leadership, Scholarship, and High Character in its graduates:
City of Stevenson Scholarship
First Southern State Bank Scholarship
Smurfit-Stone Academic Scholarship
Keller Logging Scholarship
Beau Bean Memorial Scholarship
Child Nutritional Educational Scholarship
Mt. Bethlehem Baptist Church
of
South Pittsburg, Tennessee
Scholarship is in Memory
of
Rev. O. L. Pounds

President's Education Award
NJHS Spanish Club Book Grant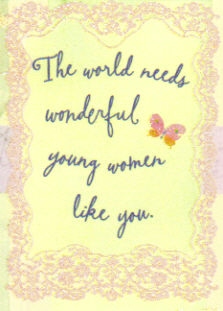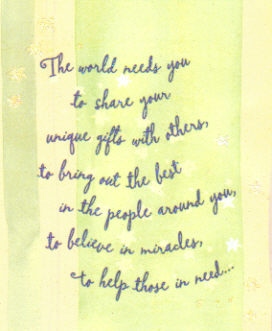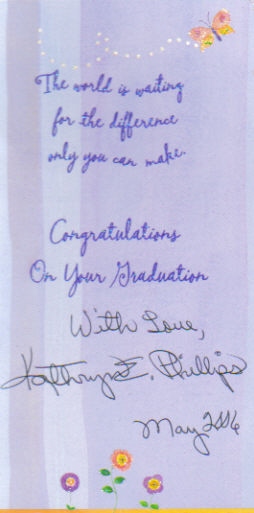 Web Design
By
Kathryn
August 17, 2006
PICTURE ALBUM
NJHS CLASS of 2006

LINKS BELOW


MUSIC Cross-Stitch Sampler

Erica invites her friends and relatives
To View and Sign
Her Guestbook
Entitled: "Erica's Notes"

GOOD LUCK, Erica!